Photography
Regional Area:
Southeren California
Address:
1901 Newport Plaza
Costa Mesa, California 92627
Phone:
Fax:
(949) 574-1900
(949) 574-1919
Email:
BleuCotton@wedstar.com

Professional Highlights:
Bleu Cotton Photography has been capturing the excitement, romance and elegance of Orange County brides since 1971. With a family of his own, Bleu understands the important step you are taking in the adventure of marriage and knows you will always remember this day as one of the most wonderful experiences in your life. With leading edge photography and a warm, personal approach, Bleu brings out the best in those being photographed, and will help capture all the excitement and happiness that you and your family will experience on your wedding day.
Alison Pierce is a third generation photographer, following in her grandparents' and parents' footsteps. With a degree in graphic design, and her unique eye for photography, she has spent the last 5 years photographing weddings in Washington DC, Baltimore, New England, and New York City. She is well known around the country for her style of black & white photography, and her natural, stylistic portraits…along with her contagious smile. When Alison photographs weddings, it is not only from what she creates through her eyes, but also through her heart.
An award winning photographer, Bleu Cotton is honored to be a past President of the Professional Photographers of Orange County. His excellent reputation has earned him recommendations from such premiere wedding venues as The Center Club, Newport Beach Marriott, Pacific Edge, Rancho Las Lomas, Sherman Gardens, Ritz Carlton, Waterfront Hilton and The Pacific Club. Both he and Alison have photographed for industry professionals as well as celebrities. They are currently teaching around the country at professional photography organizations.

| | |
| --- | --- |
| Hours of Operation: | By appointment |
| Advance Booking Time: | 6 months to 1 year |
| Hour Minimums: | 3 hours |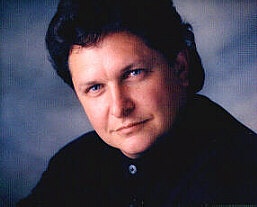 What Makes My Services Special:
Many brides and grooms will ask about our photographic style. We believe that to be a great wedding photographer, you must be flexible. We can utilize a traditional, high fashion, or journalistic style, or a combination of all three. Photographs can be taken in color, black & white, and monochrome depending on your tastes. We are always accompanied by an experienced assistant photographer.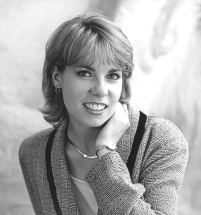 Because every wedding is unique, we encourage you to personally choose the size and variety of the photographs displayed in your albums. Our wedding packages all include Art Leather and Leather Craftsmen albums. The bride and groom's album also includes all negative retouching and artwork. The superior quality of our work is evidenced by a lifetime guarantee on all of our albums and photography.
In our experience with over 1500 weddings, we have learned to quickly capture an image and move on to the next one, always being sensitive to the fact that you expect quality photographs and time to enjoy your wedding. Together we will create memories for you to enjoy for years to come.
"Having Bleu and Alison as a part of your wedding day is just the start to a lifetime of capturing memories on film."

Click on any picture to tour our gallery:



Click the Icon below to request more information or to send comments.


Bleu Cotton Photography
Or

visit us on the Web at www.BleuCotton.com
---

Return to Orange County Photographers



Return to Orange County Index



Return to the Wedding Stars Home Page

Copyright © 1996 - 2004 Wedding Stars Online
Web site design by The Brookman Company