Downey Memorial Christian Church
Regional Area:
Los Angeles County & Orange County
Address:
8441 E. Florence Ave
Downey, CA 90240
Contact:
Tina Durflinger, Wedding Coordinator
(562) 869 7291
Email Address:
downeymemorialchristianchurch@gmail.com
Fax:
(562) 861 7373
Facility Type:
Church

Description:
Downey Memorial Christian Church is the perfect setting for weddings of 275 guests or fewer. It is located in the beautiful city of Downey surrounded by green areas, perfect for outdoor pictures.
The main sanctuary is a unique, high-beamed worship center with beautiful stone walls, fully carpeted, and has a unique statue of Jesus Christ with open arms surrounded by a river shaped baptismal.
Spanish:
La Iglesia Cristiana Downey Memorial es el lugar perfecto para bodas con hasta 275 invitados. Está localizada en la bella ciudad de Downey, rodeada de areas verdes, lugar ideal para fotografías al aire libre.
El santuario es un lugar de adoración con techo alto y muy único, con paredes de hermosas piedras, completamente alfombrado, y tiene una estatua muy especial mostrando a Jesucristo con sus brazos abiertos. La estatua está rodeada por un bautisterio en forma de río.

Ceremony Capacity:
275
Availability:
Weekdays, Saturdays and Sundays
Facility Contribution:
$550-$925, based on the number of guests. Contributions includes our minister and church organist.

Services/Amenities Available:
Clergy Provided:
Yes

Music Allowed:
Yes
Own Clergy Permitted:
Yes, may co-officiate
Rehearsal:
Yes
Pre-marriage Counseling:
Yes

Brides Dressing Area:
Yes
Wedding Coordinator:
Yes
Handicapped Access:
Yes
Parking:
Yes
Alcohol Allowed:
No

What Makes Us Special: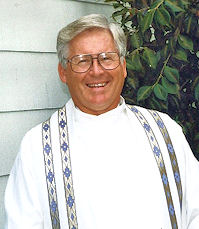 Our Senior Minister, Dr. Dennis Short, is the former Interfaith Chaplain at Chapman University. He is in great demand for his warm, happy and personal wedding ceremonies and enjoys doing interfaith as well as Christian Weddings. Dr. Dennis Short is also a Marriage, Family and Child Counselor and couples are very appreciative of his premarital counsel.
Our Associate Pastor, Reverend Annica Terrones, holds a Master of Divinity from Fuller Theological Seminary. She is fluent in English and Spanish and also enjoys doing bilingual weddings. Her warm personality and personal style makes her an ideal minister for one of the most special days of your life.

Our experienced Church Secretary, Tina Durflinger, will assist in scheduling your ceremony. Our Wedding Director, Marie Durflinger will meet with you ahead of time, direct the rehearsal and the ceremony.

Downey Memorial Christian Church is easily accessible from highways and surface streets. The church is just one mile from Fwy 5, 2 miles from Fwy 605, and 4 miles from Fwy 710, and provides ample parking for your guests. We are close to many locations for receptions, or if you prefer, our church does have a very nice facility for small receptions of up to 125 guests


Click the Icon below to request more information or to send comments.


Downey Memorial Christian Church
For more information and photographs, please visit our website at www.downeymemorial.org
---

Return to Ceremony Locations

Return to Orange County Index

Return to the Wedding Stars Home Page

Copyright © 2011 Wedding Stars Online
Web site design by The Brookman Company