Naples Chamber Ensembles

Entertainment

Regional Area:
Los Angeles, Inland Empire and Orange Counties
Contact:
Elaine Tubinis, Owner
Phone:
Fax:
(562) 433-2125, (714) 848-5161
(562) 433-9645
Email:
NaplesMusic@yahoo.com

Let Us Make Your Wedding Special:

The beauty of a wedding - the colors, the warmth, the elegance - is enhanced by the beauty of music. Naples Chamber Ensembles feels that the most important questions in selecting music for your wedding are, "What is your vision for the day? What have you seen or heard that created special memories for you?" Because of the expertise and talent of our musicians we can tailor a musical program to match the ambiance and the special mood that you wish to create. Our musical library is extensive - from classical to contemporary, from the Beatles to Vivaldi.

Naples Chamber Ensembles provides the musical quality and versatility that only professionals can produce, based on 15 years of experience. We are very proud of our reputation - for dependability, reliability and professionalism. Your wedding is so special - you want it also to be musically memorable.

Specialty: Classical Ensembles and Strolling Strings
Advance Booking Notice: Open
Price Range: $200 on up
Minimums: 1 hour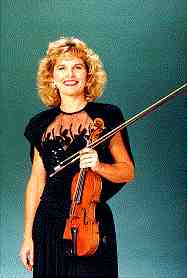 What makes us special:


Founded in 1980, Naples Chamber Ensembles is comprised of experienced professional musicians, who can provide either background or featured entertainment. All of the 15 musicians are full-time, professional studio players with training in various conservatories including Julliard, Eastman, and the Manhattan School of Music.

Naples Chamber Ensembles can offer everything from strolling strings to quartets to fanfare trumpets. In the past year, Naples Chamber Ensembles performed at over 200 wedding ceremonies and receptions, as well as showcased their talents on Good Morning LA, The Mondavi Food and Wine Center, and High Tea at The Ritz Carlton.



Click the Icon below to request more information or to send comments.


Naples Chamber Ensembles
---

Return to Los Angeles County Musicians

Return to Orange County Musicians

Return to Inland Empire Musicians

Return to Los Angeles County Index

Return to Orange County Index

Return to Inland Empire Index

Return to the Wedding Stars Home Page

Copyright © 1996 - 2004 Wedding Stars Online
Created by The Brookman Company