Rick Rosen

Wedding Photojournalist

Regional Area:
National
Address:
3101 West Coast Highway, Suite 201
Newport Beach, Calif. 92663
Phone:
(949) 574-7164
Fax:
(949) 574-7163
Email:
Rick5347@aol.com

Professional Background: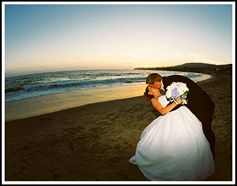 Rick Rosen has been a photographer for over thirty years. "It's my profession and my artistic passion," he says. "Storytelling wedding photography gives me the opportunity to explore my romantic soul and create wonderful stories for my clients." Mr. Rosen was asked by renowned photographer Ansel Adams to teach at his workshops in Yosemite where, by observing this master, he was also able to refine his own artistic skills. "The thing I cherish most from my years with Ansel," he adds, "was discovering ways to capture beauty as it unfolds rather than trying to control it." Mr. Rosen continues to be called upon to teach and lecture internationally. He has presented hundreds of workshops and seminars to his peers. Rick is the Official Wedding Photography Chat Host on America Online (HOT WPLC RickR@aol.com) and mentors wedding photographers nationally in his weekly sessions.
Mr. Rosen combines all of these experiences to create a very personal style of wedding photojournalism. "The only artistic vision I have ever felt in wedding photography was a storytelling one. I photographed my first journalistic wedding in 1968 because the prevailing approach for creating a series of posed, static portraits never made sense to me when compared to the emotional images that were possible by just observing and letting people be themselves. My vision has stayed true to that passion and I am very fortunate to be able to be recognized for my art and be called upon to photograph internationally."

| | |
| --- | --- |
| Studio Hours: | By Appointment Only |
| Price Range: | Starting at $4000 which includes a 46-50 page storytelling Leather Craftsmen album AND all your negatives. |

What Makes Us Special: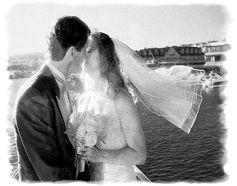 As a true wedding photojournalist Rick reacts to your event as it occurs naturally, never interfering. "I capture the wonderful expressions, emotions, details and the love on that special day. The emotion and honesty that comes through in these real images makes it the best way to record this magical event in people's lives." Of course, we also include any formal group shots that are requested but accomplish them in a minimal amount of time and on your schedule.
We combine color, black and white and black and white infrared images - from 900 to 1200 images are recorded. Our albums include emotion-filled images telling the full story of your wonderful day. The black and white images are all custom processed by the artist himself.
The studio incorporates only the finest materials and albums in their coverage of your special day. We feature the quality albums from Leather Craftsman. Each album we create is a custom work of art, destined to become a treasured family heirloom. Our "Fixed Pricing" concept will give you exactly the services you require with one set fee for unlimited time and unlimited images to tell your story. No surprises or upgrades later. Your wedding will also be uploaded to the Internet to be shared with your family and friends.

Click on any picture to tour our gallery:


Click the Icon below to request more information or to send comments.


Rick Rosen
Or visit us on the Web at www.rickrosen.com
---

Return to Los Angeles County Photographers

Return to Orange County Photographers

Return to Los Angeles County Index

Return to Orange County Index

Return to the Wedding Stars Home Page

Copyright © 1998 - 2004 Wedding Stars Online
Created by The Brookman Company