Address:

1521 E. Katella Avenue
Orange, California 92867

Phone:
Fax:

(714) 633-6980
(714) 633-4817

Email:

info@turvillephotography.com

Web Site:

Studio Highlights: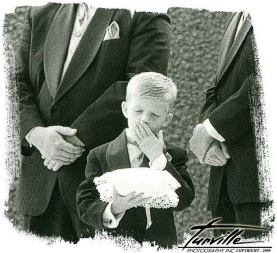 From the first glance that you share will your loved one to the last toast of the evening, Turville Photography's award-winning wedding images capture all the intimacy and joy of your wedding celebration.
We offer a variety of Collections that can be customized to meet your needs and budget. All Collections include the photography time, the Bride and Groom's wedding album with custom embossing on the album, as well as a beautiful engagement session. In addition, each collection includes a wall portrait and all the option to purchase the wedding day color originals. We also offer full a la carte pricing system for those who prefer to create their own collection.

After the wedding, Turville Photography can place your wedding images on the internet! You will have your own special password-protected area that family & friends will use. All you have to do is tell friends and family the password (we can give you attractive handout cards). Then they're able to look through the pictures whenever they want, and order prints of their favorites.

| | |
| --- | --- |
| Studio Hours: | Tuesday and Wednesday, 12:00 pm to 8:00 pm |
| | Thursday and Friday, 10:00 am to 5:00 pm |
| | Saturday, 9:00 am to 3:00 pm |
| | Closed Sunday and Monday |
| Advance Booking Time: | 6 to 18 months |
| Hour Minimums: | 4 hours |

What Makes Turville Photography Special: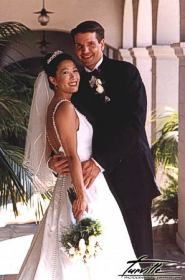 We are known for our great customer service and fast turn around time on orders. Our staff is eager to help and really makes you feel at home when you visit us!
Our photographers have photographed weddings all over the country and have received numerous local, state and national awards. Some of our more recent honors include the People's Choice Award from the Professional Photographers of California, the prestigious Kodak Gallery Award, and inclusion of our work in a special display at Disneyworld's Epcot Center in Florida, and in the Professional Photographers Association International Loan Collection.
We incorporate cutting edge technology and state of the art technology to ensure that you receive the highest quality product available. As a member of the Kodak Promise of Excellence program, you are guaranteed that any photograph taken by us will not fade or shift in color for 100 years.
With Turville photography, you'll be assured that we'll listen to your requests and not only capture the memories forever, but your day will be a fun time enjoyed by all. Our ultimate goal is to create the most beautiful memories of your wedding day in a fun and unobtrusive way - and at a reasonable cost.

From our Brides and Grooms:
"From the first meeting with the studio, we knew we would receive first class treatment and first class photos. You proved us right! Thank you."
Jerry and Julie Williams
"Where do we start? We just can't thank you enough for the wonderful, professional and fun photography you performed at our wedding."
B. & L. Campbell, Virginia Beach, Virginia
"Your staff has been excellent from the time I stepped in your studio until all of the wedding albums and photographs were done. And the photographs were just perfect for us."
Liesel and Julius Veloso, Downey, California

Click on any picture to tour our gallery:



Click the Icon below to request more information or to send comments.


Turville Photography
Or
visit us on the Web at www.turvillephotography.com
---

Return to Orange County Photographers



Return to Orange County Index

Return to the Wedding Stars Home Page

Copyright © 1997 - 2002 Wedding Stars Online
Web site design by The Brookman Company